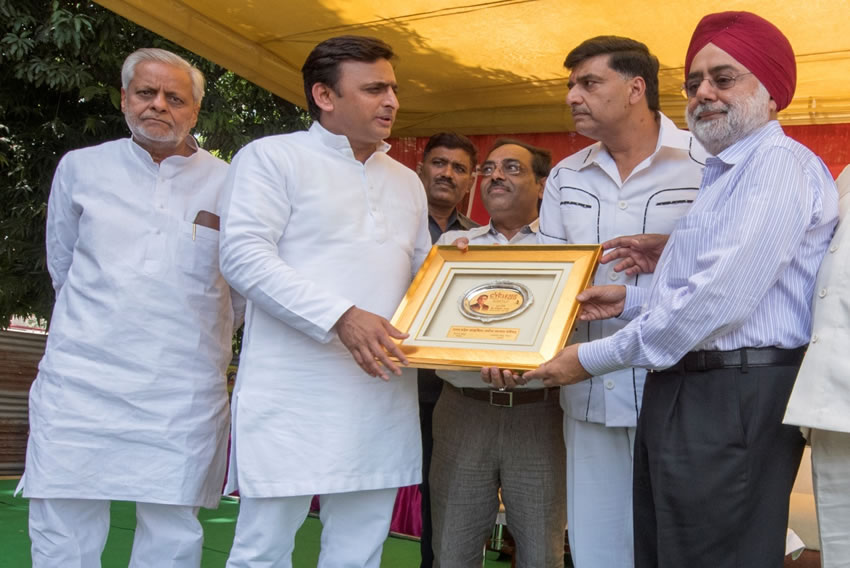 Entrepreneurs in Uttar Pradesh can now enjoy a host of government backed schemes. The Samajwadi Party encourages entrepreneurs to choose Uttar Pradesh as the home for their initiatives and have put in place multiple policies to ensure a conducive environment for them. From providing easy access to funds, grants and loans to better infrastructure; Uttar Pradesh is the new favourite place to incubate a business.
Some of the largest companies in the country across sectors, who were, till very recently apprehensive about investing in the state, decided to invest a total of Rs. 7,500 crore to set up base in the state. This has been solely possible because of the Samajwadi Party's initiatives. Samsung India Electronics Private Ltd, Noida; Reliance Cement Company Pvt. Ltd., Indo-Gulf Fertilizer, Jagdishpur; Gujarat Co-operative Milk Marketing Federation (GCMMF), HCL Technologies Ltd., and the TATA group are just a few names of the companies that have found a home in Uttar Pradesh.
Various schemes are offering grants to entrepreneurs who engage in research and development and also infrastructural development; ensuring the cost of the end product will be less than the cost of development. The Samajwadi Party in Uttar Pradesh has brought about great infrastructural changes which makes it easier for people to travel, import, export and invest in the state.
Ratan Tata, complimenting the Samajwadi Party about the 'new Uttar Pradesh' said, "I am losing my heart to UP."